House Cleaning in Milwaukee, Waukesha & Southeast Wisconsin
Southeast Wisconsin's Premier Housekeeping Service
Housekeeping is considered an essential business. We will be operating in full force to disinfect your home. We are taking extreme measures to ensure that our workers remain healthy. See our COVID-19 statement here.
"Highly recommended for home cleaning and auto detail...I get my home cleaned every 4 weeks and they do an excellent job! It's such a relief to come home to a clean house after a long day of work. From the folded towels in the bathroom to the vacuum lines in the carpet they are always thorough. I also have gotten both of my cars detailed and experienced the same level of care! I haven't found a company comparable for my at-home needs! Thanks T&M!" - Monica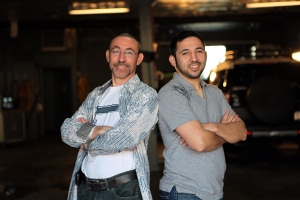 T&M Cleaning Services Inc. is a family-owned cleaning service company. We have been providing the greater Milwaukee area with superior cleaning services since 1986. Our professional cleaning staff is highly trained in all aspects of home and office cleaning, using high-quality cleaning supplies. Each member of our cleaning team gets a chance to practice in our training facilities, perfecting our proven techniques. T&M Cleaning Services is dedicated to customer service and satisfaction, consistently providing our clients with an immaculately clean home or business.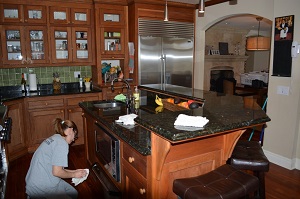 By utilizing our housekeeping services, you'll have extra time to pursue the more important things in your life. Go on a family outing, relax and read a book, catch up on extra work for the office or just relax and have some time to yourself. All this and more can be yours by simply letting someone else handle the of cleaning your home. Our cleaning team eliminates dust and cobwebs, vacuums all your carpets, and mops your floor. You won't have to lift a finger, allowing you to clear your schedule for more important things.
Our first-time deep clean gets your home looking good as new, and regularly scheduled cleanings then on keep it clean year-round. Schedule your cleanings weekly, bi-weekly, or every 4 weeks—with no contractual agreement! Rely on T&M Cleaning Services Inc. to take care of all your house cleaning needs.
Contact the Milwaukee housekeepers at T&M Cleaning Services for a superior home cleaning today.
No Contract Milwaukee Housekeeping Services
Unlike most maid services in Milwaukee, T&M Cleaning Services doesn't require clients to sign long-term cleaning contracts. Most of our business comes from referrals and 1st time cleaning jobs that required deep cleaning. After an appointment is booked, the T&M professional cleaning staff arrives with their own equipment and cleaning supplies.
The results speak for themselves; we earn the right to win back your repeat business. While we don't require a contract, we certainly offer regularly scheduled cleanings. Get your home or office cleaned weekly, bi-weekly or once every 4 weeks to meet your needs.
Professional Home Cleaning Services for Southeast Wisconsin
To ensure we provide the best home cleaning services, T&M Cleaning requires each member of our staff has extensive practice cleaning various rooms in our training facilities. We have constructed a simulated home, fully furnished with:
We also have various countertop materials, fixtures, and flooring types, so each staff member has comprehensive cleaning knowledge and techniques. In addition to thorough training, each T&M cleaning crew is led by a cleaning specialist supervisor. These supervisors go through a rigorous 3 month training period. Upon completion, the cleaning specialists must pass four classes which include knowledge of the proper technique to clean bathrooms and kitchens, the best practices to use while dusting, and the safe use of our powerful cleaning chemicals. Trust in our experienced professionals, and rely on T&M to provide your home with comprehensive deep cleaning.
Contact our housekeeping company for the best cleaning services in Milwaukee.
Commercial Cleaning Services for Milwaukee Area Offices
Our professional office cleaners serve small businesses in and near Milwaukee, including office buildings, dental offices, dermatology clinics, and other commercial spaces. Keep your business looking tidy, professional, and welcoming by scheduling office cleanings weekly, bi-weekly, every four weeks, or occasionally as needed. Our team will dust, vacuum floors and furniture, clean bathrooms and kitchen areas, and more.
Unlike other Milwaukee commercial cleaning companies, T&M Cleaning Services offers flexibility instead of forcing you into a long-term cleaning contract. Whether you need office cleaning every week or just one time, contact us for the best housekeeping services in Southeast Wisconsin.
Move-In/Move-Out Cleaning Business in West Allis
When you're packing up and moving, the last thing you want to do is spend hours cleaning your old home and your new one. It's easy to stress out about too much clutter or mess – don't let it get too overwhelming. T&M Cleaning Services can help you make the moving process a little easier. Whether you're moving into or out of an apartment, a newly built house, or a foreclosure, our team of West Allis move-in, move-out cleaners will vacuum, clean kitchens and bathrooms, wash woodwork and light fixtures in order to ensure your move goes smoothly.
Schedule your move-in, move-out cleaning job with T&M Cleaning today.
We Clean Out Basements, Attics & Garages!
Most of us have a tendency to neglect the state of our basements, attics, and garages—after all, our guests generally don't see those areas. Storage bins and cardboard boxes pile up, cobwebs form and the job of cleaning the area can become a bit overwhelming.
When it comes time for you to finally bite the bullet and clean out your basement, attic, or garage, you can call the professionals at T&M Cleaning to help you out! Our basement, attic, and garage cleaners will reorganize your possessions in storage and give the area a thorough cleaning, ensuring everything will be tidy and clutter-free. Give us a call today to schedule your cleaning.
Windows and Storm Screen Cleaning in Milwaukee
Keeping your home or commercial business's windows clean and smudge-free on a regular basis can be difficult. When you don't have the time to regularly wash your windows or storm screens, the professionals at T&M Cleaning Services can help you out.
Get rid of all the smudges, dust and streaks on your windows with our window-washing service. We take care of it all – your window glass, storm screens and window wells will have never looked cleaner. Call us today and schedule your window and storm screen cleaning service.
Milwaukee Car Detailing
In addition to home and business cleaning services, T&M also provides auto detailing services for nearly any car, truck or SUV. Choose from a variety of services: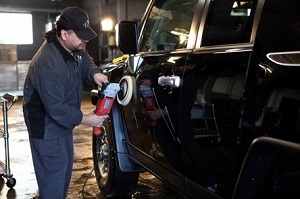 Full Detail – interior and exterior detailing and uber-proficient finishing services
Interior Detail – Shampoo upholstery and carpets, condition leather, cleaning the entire dash and a basic exterior hand washing
Exterior Detail – Trim, tires and metal is polished and dressed, wax and seal on the paint and a basic interior wipe down and vacuum
We also offer a variety of add-on car detailing package services. From tree sap and scratch removal to deodorizing your vehicle, T&M's auto detailing specialists will have your vehicle looking showroom ready.
Schedule a car detailing appointment with Milwaukee's best cleaning service.
Superior Milwaukee Housekeeping Services
From regular weekly cleanings to one time deep cleanings, T&M Cleaning Services is the answer you've been looking for. We do it all, from thoroughly cleaning cubicles and offices in a business to dusting blinds and clearing cobwebs in your home. We pride ourselves on friendly, professional service at affordable rates. Let our highly experienced team of housekeepers provide your family with a sparkling home.
Contact Us
With all your cleaning questions