Milwaukee Auto Detailing Package Add-Ons
Custom Detailing Packages with Extra Auto Cleaning Services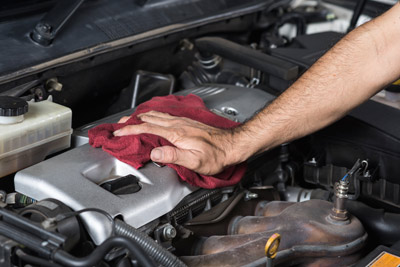 Add extra auto cleaning services to your full, interior or exterior detail cleaning for degreasing, sap removal, oxidized paint restoration and odor removal to make your own auto detailing package:
Engines are degreased, steam cleaned and dressed: $50.00
Tree sap, tar and substance removal is charged according to the time involved: $30.00/hr
Deodorized with a bomb treatment. A treatment used for strong odors that can't be removed: $65.00–$80.00
Paint cutting (compounding); a method to remove oxidation & minor scratches from painted surfaces. The vehicle must be polished, waxed and sealed after the paint is cut.
Contact Us
With all your cleaning questions