Foreclosure Cleanup Services in West Allis, Milwaukee, Waukesha, and throughout Southeast Wisconsin
Cleaning Foreclosed Homes for Home Buyers, Banks & Real Estate Agents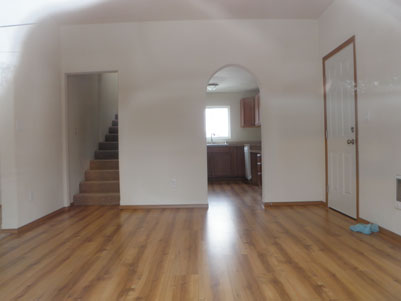 Whether you're selling or buying a foreclosed house, odds are it needs a little TLC. While some foreclosures are in good shape, many have been sitting empty for a long time, allowing dust, dirt, cobwebs and other grime to build up.

Choose which services to include in your cleaning based on the condition of the house. Along with our general home cleaning services, our customizable foreclosure cleaning services can include:
Washing and disinfecting all cabinets and closets, inside and out
Washing and disinfecting all woodwork, doors and light switches
Washing all light fixtures and ceiling fans
Washing, vacuuming and edging all floors and carpets
Washing inside and outside of all appliances left behind or newly purchased
Removing any leftover property and garbage from the property*
*We cannot take garbage and leftover property with us. We can dispose of garbage if there is a designated area to put the items (excluding furniture and appliances).
Contact Us
With all your cleaning questions