Professional Cleaning Services for the Greendale Area
Keep Your Home or Office Clean with T&M Cleaning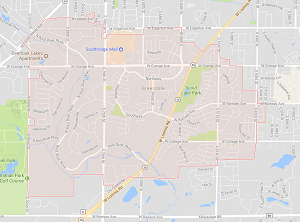 Residents and businesses in Greendale trust the professionals at T&M Cleaning.
When your Greendale home or office gets too messy or cluttered, it can be a real hassle trying to find the time to clean it. Don't take time out of your busy schedule just to tidy up – let us do the hard work for you! The housekeeping professionals at T&M Cleaning offer comprehensive cleaning services to homes and office buildings in the Greendale, WI area, and we can help you will all your cleaning needs.
No matter if you need regular ongoing services, or you just need a one-time cleaning, our professional cleaners can handle the job!
Professional Cleaning Services from Wisconsin's Housekeeping Experts
For 30 years, T&M Cleaning has been a licensed, family-owned cleaning business located in West Allis that provides comprehensive cleaning services to homes and offices in the southeast Wisconsin area. We are dedicated to creating strong, long-lasting work relationships with all of our clients, and when you choose us, we guarantee you'll be 100% satisfied with our cleaning services.
Here are some of the general housekeeping services we provide for Greendale homes and offices:
Dusting TVs and lamps
Removing cobwebs
Wiping down tables, chairs and desks
Vacuuming or mopping all floors
Vacuuming stairs and couches
Washing kitchen and bathroom counters
Scrubbing sinks, showers and tubs
Washing bathroom floors, baseboards and cabinet fronts
Our professional cleaners are trained at our West Allis Practice Facility before ever entering a client's home or office. We'll clean as much or as little as you want, and we even offer specialty cleaning services on the weekends for an additional fee. Maintain a tidy home in between T&M cleanings with our top cleaning tips.
Call or email the Greendale housekeepers today to schedule your first cleaning.
My home garage was a mess. T&M sent a fantastic crew of four over to my home. In an hour they had it clean, swept, and hosed out. Lawn implements and storage containers were wiped clean, dust bunnies removed! I am so happy with my clean garage! They did an excellent job! I so appreciate the work they did. Team was friendly, and professional, and made good suggestions. I will definitely have them back for future cleanings and would recommend to others. Thank you again T&M.
★★★★★
Donna S
Great company, fantastic staff, they do a wonderful job cleaning our house.
★★★★★
Josh S
T&M comes to my business every week with a full crew and gets 8200 sq ft quality cleaning in just a few hours. The staff is very kind and respectful as we continue to do business while they are working. Thanks for years of great service.
★★★★★
LaNette M
I used T&M Cleaning for the home I just purchased. I was very pleased with their service. They contacted me on the way here and once here, asked what exactly I was looking for and said there were several different options depending on what I wanted. They were efficient and pleasant. I will be using their service again.
★★★★★
Dan S
T&M has been cleaning my home for years. Cleaning crews are consistently pleasant and efficient. They do a great job of keeping my home looking and feeling fresh and dust-free. No easy task, as I have boatloads of breakables on bookshelves and coffee tables. When I have a special cleaning request, I simply call to arrange for additional service. Keep up the great work!
★★★★★
Charles L
I have used T&M for a very long time - like 20+ years - and they are very valuable to me! I love the training protocol that creates an efficient and very effective team that stays focused and fast but is still delightful to get to know. They are not afraid to dig in. You should see my basement now! Love T&M.
★★★★★
Kathe H
Contact Us
With all your cleaning questions