T&M Cleaning Services Inc.'s West Allis Practice Facility
Highly Trained Housekeeping Staff to Keep Your Milwaukee Home Looking Its Best

Each member of our staff is trained at our West Allis Headquarters' cleaning practice facility. T&M Cleaning Services guarantees that our professionals are trained in cleaning a variety of surfaces and materials before they are sent out on any job. This way T&M Cleaning Services can guarantee consistent, quality cleaning services
Employees Learn to Clean All Surfaces
T&M Cleaning's mock home was constructed to mirror the different types and styles of homes our staff will encounter while working. The Training facility provides multiple types of countertops, fixtures and floorings as well as the main types of rooms they'll come across.
The following rooms are included in our training facility home: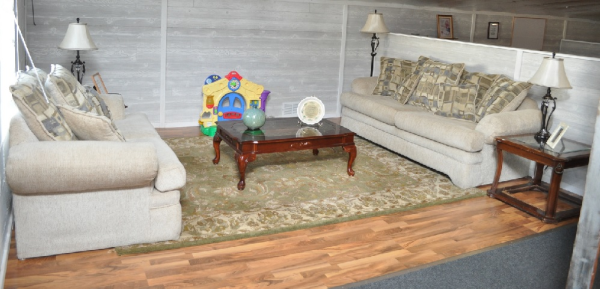 We train our staff to effectively remove stains and dirt from upholstery, carpets, wood and tile. Our unique and rigorous training process eliminates mistakes. Messes will be cleaned without destroying your furniture, carpeting or fixtures with wrong or harsh chemicals.
Consistently Clean Homes for All Wisconsin Clients
No matter the surfaces in your home, our employees are trained to clean them. This attention to detail sets T&M Cleaning apart from other Wisconsin home cleaning services. Because our staff is trained to work quickly and efficiently in any environment, we're able to keep costs low for our customers while still providing a superior clean.
Our professional cleaners can set you up with a customized cleaning schedule that fits your busy life. Whether you need a cleaning weekly, bi-weekly or once every four weeks, T&M Cleaning will get your home looking its best.

Check out our housekeeping gallery to see inside our training facility and our Milwaukee home cleaners in action.
Contact Us
With all your cleaning questions