Home Cleaning Services Done Well, Fast and at the Best Price
Wisconsin's Best Housekeepers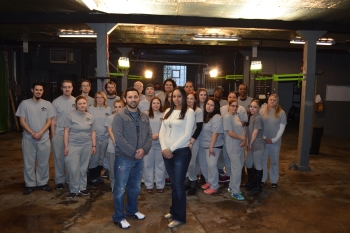 T&M Cleaning Services has designed a universal cleaning system which stays consistent regardless of the space we are cleaning. Each cleaning team is led by a cleaning specialist and each member is trained at our West Allis practice facility according to our exclusive, thorough system which emphasizes a high level of consistency and customer satisfaction.
Our cleaning specialists provide you with communication regarding the care of your home or office. You can even choose to have the same cleaning specialist return to your home for each cleaning. This high level of responsibility and care can be customized to better fit your needs while holding to our promise to provide quality work at affordable prices.
We offer weekly, bi-weekly, every four weeks and one-time cleanings with no contracts required, so you can get your home or office cleaned as often as you need to and still have flexibility.
Customer Referral Credit
You tell a friend about T&M Cleaning or Auto Detailing Services.
Your friend schedules an appointment and has home/office cleaned or car detailed.
You receive a $20.00 credit which you can apply to your next home/office cleaning or auto detail.
Well Established and Experienced
We have been servicing homes and offices in Milwaukee and all of the surrounding cities, including Brookfield, Oconomowoc and Waukesha, since 1986. We have extensive experience cleaning homes and offices throughout southeastern Wisconsin. Our integrity, consistency and hardworking attitude have set us apart from the competition, making T&M a household name.
Certified Cleaning Specialists
Each T&M cleaning crew is led by a cleaning specialist (supervisor). In order to become a specialist, our employees must go through a rigorous 3 month training period. Our training manager works side by side with this individual during the entire training process.
After the training period is complete the specialist must pass 4 classes which consist of: bathrooms, kitchens, dusting and chemicals. These classes give the specialist an in-depth look into our cleaning system and an extensive explanation of the T&M way.
Random Site Inspections
Our General Manager makes random home inspections throughout the workweek. We take a proactive approach, putting your satisfaction as our top priority. Thorough inspections ensure each T&M staff is upholding our high standards while cleaning your home or office. Inspections also build customer relationships which allow us to provide the best service possible.
No Contractual Agreements
Some services will lock customers into a long-term agreement. We understand it's a personal choice to have your home or office cleaned, and we believe we have a process in place to earn your business each visit. This is why we do not have any contractual agreements with our customers. We're available for occasional, weekly, bi-weekly and every four weeks cleanings. We always make sure your experience with our company is a great one. If you would need to terminate our service you could do so at any time.
Move-In/Move-Out Cleaning and Office Cleaning Services
Our specialties include move-in/move-out cleaning services and office cleaning. T&M's professional home and office cleaners wash bathrooms and kitchens, dust, vacuum, wipe down surfaces and more. Whether you're moving in or out of an apartment, house, condo or foreclosure, let us handle the cleaning so you can focus on the move. If you own or manage a small business, retail storefront, dental office, dermatology clinic or other commercial space, save yourself and your employees time on cleaning by calling in our commercial cleaning business.
Training Facility
We have the capability to train all employees in our T&M headquarters. We've had a mock home constructed, which is fully furnished and consists of a: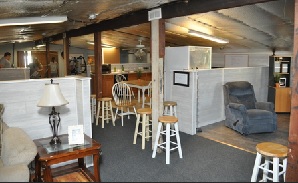 We have all different types of countertops, fixtures and flooring. Our training facility mirrors all the different types and styles of homes T&M has cleaned throughout the years.
Top of the Line Equipment
We carry Oreck upright vacuums and Pro Team backpack vacuums. Both are commercial machines made specifically for deep-cleaning services. We consistently maintain all our equipment to ensure you are getting the best, most consistent clean possible.
No Illegal Aliens
We screen, fingerprint, photograph and background check every employee during the hiring process. Unlike other Milwaukee professional home cleaning services, we only hire legal residents fluent in English.
Contact our Milwaukee housekeepers for a thorough, reliable home cleaning today.
Contact Us
With all your cleaning questions