Housekeeping Services for Homes and Offices in Racine, WI
Professional Cleanings for Racine Residents and Businesses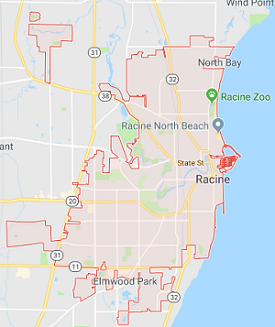 Homes and offices in Racine trust the cleaning professionals at T&M Cleaning.
Keep your home looking its best with regularly scheduled cleanings from the experts at T&M Cleaning Services Inc. Between the workweek and weekend plans finding time to clean can be challenging, leave the housekeeping to the professionals and schedule regular ongoing cleaning services. We offer, weekly, bi-weekly, once every four weeks and one-time cleanings.
Some of the general housekeeping services we provide for Racine homes and offices include:
Dusting TVs and lamps
Removing cobwebs
Wiping down tables, chairs and desks
Vacuuming or mopping all floors
Vacuuming stairs and couches
Washing kitchen and bathroom counters
Scrubbing sinks, showers and tubs
Washing bathroom floors, baseboards and cabinet fronts
Affordable Commercial Cleaning Services for Racine Businesses
We work with you to create a custom cleaning plan that suits your life, budget and home. Our experienced staff will clean as little or as much as you want. Each member of staff has been trained at our West Allis Practice Facility where they learn how to properly clean a variety of materials and surfaces.
We even offer services tailored to your specific needs such as move-in/move-out, party cleanup and home cleanings for seniors, cancer patients, people with disabilities, realtors and more. Check out our housekeeping gallery to see inside our training facility and our Racine home cleaners in action.
Contact Us
With all your cleaning questions