Professional Home Cleaning Tips, Tricks, Techniques and Hacks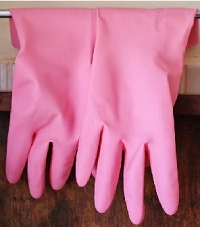 If you want to freshen up your home or office but don't need a full cleaning service or are between regularly scheduled cleanings, here are some cleaning tips from the professionals at T&M Cleaning.
Need Professional Cleaning Services? Call the Milwaukee Experts at T&M Cleaning
Why not leave the cleaning to the professionals? Free up your schedule and spend time doing activities you actually want to do. T&M Cleaning Services is an easy affordable way to keep your home clean year round. We can customize our services based on your specific needs and concerns. Free estimates, a commitment to quality and no long term contracts, let T&M Cleaning go to work for you.
Schedule your housekeeping services from T&M's professionally trained staff today.
Cleaning Tips for Living Rooms
Bathroom Cleaning Tips
Bedroom Cleaning Tips
Kitchen Cleaning Tips
General Home Cleaning Tips
Contact Us
With all your cleaning questions