Auto Detailing in Milwaukee, Wauwatosa, West Allis, New Berlin, Waukesha & Surrounding Areas
Full Car Detailing Package for an Interior & Exterior Car Wash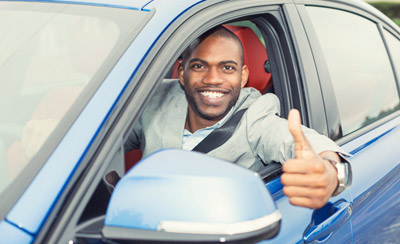 Our Milwaukee area car detailers offer full interior and exterior cleanings to get your vehicle looking new again. For an extra $20, we'll pick up your car, clean it and bring it back for you. This detailing package includes:
Interior Cleaning
If your car has dust covering the dashboard, mud or winter salt ground into the carpets, spills and stains from who-knows-when or an unpleasant smell, your best solution is getting an interior cleaning. We shampoo carpets and upholstery, condition leather seats and freshen them up with a pleasant scent.
Services Included:
Shampoo and extract upholstery
Clean all glass and mirrors
Clean trunk
Freshen scent
+ MORE
Check out our car interior cleaning services for more extensive detailing.
Exterior Wash
Mud, salt, dust and bugs coating the exterior doesn't make for the most attractive car. This detailing package includes washing the car, polishing all exterior trim (including metal and tires) and waxing and sealing the paint either by hand or with a high-speed buffer.
Services Included:
High-speed buffer
Polish exterior trim, metal, tires
Basic interior wipe down
+ MORE
For more thorough cleaning, check out our exterior car detailing services.
Car Detailing Company Offers Home & Office Cleaning Services
T&M offers cleaning services that match your budget and lifestyle. Schedule weekly, bi-weekly, once every four weeks or even one-time cleaning services from our professionally trained Milwaukee cleaners.
Contact the auto detailing service Milwaukee trusts for the best interior and exterior cleanings.
Contact Us
With all your cleaning questions