Professional Housekeepers in Cudahy, WI
Get Professional Cleaning Services from the Best in Wisconsin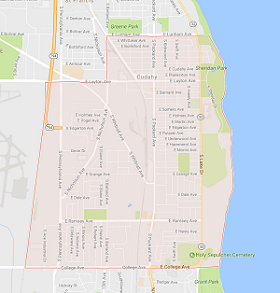 Homes and offices in Cudahy trust the cleaning professionals at T&M Cleaning.
If your Cudahy home or office is getting too messy and cluttered, you may not have the time in your schedule to clean it yourself. If that's the case, then call the expert housekeepers at T&M Cleaning to do the hard work for you! Whether you need just a one-time cleaning after a party, or you want regular ongoing services, the professionals at T&M Cleaning are here to help you.
The Housekeepers at T&M Cleaning are Here to Help You
We are a fully licensed, family-owned cleaning business based in West Allis, WI. For 30 years, we have cleaned homes and offices in the southeast Wisconsin area, and we always focus on building a positive, long-lasting relationship with each of our clients. Whether it's cleaning your first studio apartment or your family home, allow the professionals at T&M Cleaning Services to do the hard work so you can enjoy the more important things in life.
Some of the general cleaning services we provide for Cudahy homes and offices include:
Dusting TVs and lamps
Removing cobwebs
Wiping down tables, chairs and desks
Vacuuming or mopping all floors
Vacuuming stairs and couches
Washing kitchen and bathroom counters
Scrubbing sinks, showers and tubs
Washing bathroom floors, baseboards and cabinet fronts
We'll clean as much or as little as you want, and you can also check out some of our specialty services on the weekends for an additional fee. Cudahy residents and business owners trust our professional cleaning staff with their properties. Each staff member is trained at our West Allis Practice Facility before ever entering a client's home or office. Keep your place tidy in between professional cleanings with our top cleaning tips.
Call or email the Cudahy housekeepers at T&M Cleaning Services today!
Contact Us
With all your cleaning questions