Complete Car Detailing in Milwaukee, Waukesha, West Allis & Southeast Wisconsin
Mobile Detailing: Perfectly Clean Interior & Superior Exterior Wash
Come to your house car detailing
Waukesha or Milwaukee County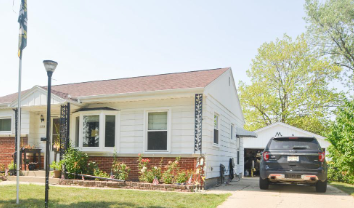 Come to your work car detailing
Waukesha or Milwaukee County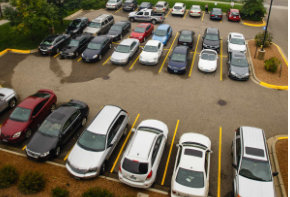 Or you drop it off at our shop in West Allis
Contact us at 424-545-6430
For $20.00 extra,

we will pick up your vehicle & drop it off when finished.
Our local West Allis auto detailers provide superior detailing services, including:
Service
Interior
Exterior
Full Car

Shampoo and extract upholstery
Clean all glass and mirrors
Clean trunk
Freshen scent
+ MORE

High-speed buffer
Polish exterior trim, metal, tires
Basic interior wipe down
+ MORE
Interior Car

Shampoo and extract upholstery, carpeting, & door panels
Clean and condition leather and vinyl
Clean all glass and mirrors
Dress trim with low-luster Armor All
Wash door jambs
Clean trunk
Freshen scent

Not Included
Exterior Car
Basic interior wipe down and vacuum

Wash and seal painted by hand, high-speed buffer or both

Polish and dress all exterior trim, metal and tires

Add-Ons
Deodorized with a bomb treatment for strong odors that can't be removed

Paint cutting (compounding) to remove oxidation & minor scratches from painted surfaces

Tree sap, tar and substance removal

Engines are degreased, steam cleaned and dressed
We revive all makes and models of vehicles, ranging from compact cars to large trucks and SUVs.
Reasons car detailing is important:
Maintain your vehicle's resale value by preventing wear and tear on its interior and exterior surfaces

Involves the application of protective coatings that safeguard the car's surfaces against sun damage, rust, and other environmental factors

Restores the car's original shine and luster, giving it a new appearance

Clean car interior improves visibility while driving, creating a safer driving experience for you and your passengers

Removes harmful contaminants such as bacteria, viruses, and allergens, enhancing the air quality inside the vehicle

Prevents damage to the car's surfaces and components, increasing its lifespan
T&M Cleaning professionals will even come to your home or work in West Allis, Wauwatosa, Milwaukee, Oak Creek, Elm Grove, Waukesha, Hales Corners, New Berlin, Brookfield or elsewhere in Southeast Wisconsin, providing convenient pick-up and drop-off services for our clients.
Our car detailing interior and exterior specialists have the same level of commitment to customer satisfaction as our housekeeping staff. You'll get a consistently clean car after each service. From tree sap, scratch, and winter salt removal to deodorizing your vehicle and cleaning those bacteria-filled cupholders, T&M's automobile detailing specialists will have your vehicle looking showroom-ready. Prices are based on the size of your vehicle.
Get Your Personal Car or Corporate Vehicle Cleaned by the Best Automobile Detailers in Southeast Wisconsin
Need your ride detailed but don't have time to bring it to West Allis? No problem. For an extra $20, we'll pick up the car at your home or work, clean it at our facility, and then drop it back off. Need corporate vehicles cleaned? We'll make the whole fleet look like they just drove off the lot. Our car detailers are dedicated to reviving the beauty of your car. Schedule your auto detailing today.
Car brands we have previously transformed:
Acura, Audi, BMW, Buick, Cadillac, Chevy, Dodge, Ford, Genesis, Honda, Infinity, Jaguar, Jeep, Porsche, Subaru, Tesla, Volkswagen and more.
Overall, car detailing is a vital aspect of vehicle maintenance that ensures your car looks and performs at its best.
Contact Milwaukee car detailing professionals at T&M Cleaning Service today.
Contact Us
With all your cleaning questions