Professional Spring Cleaning Services
Give Milwaukee a Deep Clean! Start Your Year with a Professional Spring Cleaning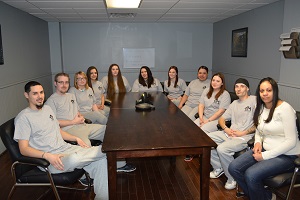 Let T&M Cleaning Services Inc. help you get organized this year. Even a clean house can accumulate dust and grime. You've been tracking in debris all winter, get it out with a professional deep-clean from T&M Cleaning Services!
When Should You Start Spring Cleaning?
The answer to this question is debatable and depends on you! Some might want to start spring cleaning right away in January to start the new year fresh. For others, spring cleaning can come as late as June. However, the majority of people start spring cleaning whenever the time feels right, which is usually after the snow has melted. For spring cleaning in Wisconsin, that date can sure vary!
Spring Cleaning Service For Milwaukee Area Homes
For spring, we're offering 15% off your first general home cleaning (250 minimum charge).* Are there still crumbs in the carpet from that holiday party? Let us take care of it while you focus on what's important. Our staff is committed to providing superior customer service and building a lasting relationship with each of our customers.
Spring Cleaning Service for Milwaukee Area Businesses
We also offer spring cleaning services for offices and commercial buildings. Keep your business looking professional with a seasonal deep clean. We do everything from carpets to ceilings and all the spaces in between. Our staff comes equipped with professional tools and quality products.

Learn more about our cleaning services:
When you call our professional housekeepers and cleaners, you customize the home cleaning services you get. We will focus on whichever tasks and areas of the house you choose. We offer house cleaning for everyone and everything!
*Note: 15% off applies only to General Cleaning Services, not Specialty Services.
Spring Cleaning Services From TM:
During each home or office cleaning, we send a team of four to your home. This team consists of two dusters, a bathroom cleaner and a kitchen specialist. Each team of four also has a cleaning specialist as a member of the crew who, upon completion of the T&M cleaning system, goes through your entire home to ensure everything is cleaned up to par.
Please keep in mind, all services are charged based on time. We will do as much or as little as you request. One-time and scheduled cleanings are customizable.*

Cobwebs
Dusting
Wipe down or vacuum couches in/out
Wipe tables/chairs/desks
Wipe TVs/lamps
Vacuum all carpeting/stairs
Vacuum/mop all floors
Wash all counters
Clean appliances in/out (excluding inside oven, dishwasher and refrigerator)
Scrub sinks
Wash cabinet fronts in bathrooms
Cabinets in the kitchen washed around handle area only
Scrub showers/tubs
Disinfect toilets in/out
All bathroom floors and bathroom baseboards hand-washed
More services upon request
*Please note, additional baseboards, blinds, hand washing ceiling fans and light fixtures, and making beds are done by request only.
Spring Cleaning Add-Ons: Specialty Services*
Clean Out Garages, Attics and Basements:
Our garage, attic and basement cleaners will:
Remove all items (to clean the space)
Clear away all cobwebs and brush down walls
Wash down any cabinets and shelving in/out
Sweep and hose down floor (if proper drainage)
Clean any furniture/appliances
Put all items back in an organized fashion
Windows and Storm Screen:
Our professional window cleanings include:
Wash down with a degreaser and bug cleaner
Screens are wiped down
Window wells washed/vacuumed
*Some specialty services are provided on Saturdays
T&M Cleaning provides spring cleaning services in the cities of West Allis, Wauwatosa, Waukesha, Hales Corners, Milwaukee, Elm Grove, Brookfield, Oak Creek, New Berlin, and more.
Contact the home cleaning experts at T&M for 15% off your first general home cleaning today ($250 minimum charge).
Contact Us
With all your cleaning questions