Cleaning Services for Seniors near Milwaukee and throughout Southeast Wisconsin
Home, Apartment & Condo Cleaners for Senior Citizens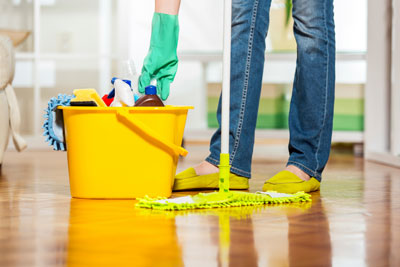 Maybe you love keeping your home clean but have trouble scrubbing, lifting or bending down. Or maybe you're retired and are too busy enjoying life to waste time tidying up. Perhaps you're a caregiver for an elderly parent or relative and need a few extra hands to handle the housekeeping. Whatever the case may be, T&M Cleaning makes your life a little easier with cleaning services near Milwaukee for seniors.
Contact us today to schedule your first appointment with us. We offer both one-time and regular ongoing cleaning services in the southeast Wisconsin area.

A team of four highly trained cleaning professionals will do as much or as little cleaning as you want. Our customizable cleaning system can include:
Dusting and removing cobwebs
Vacuuming and/or mopping all floors, carpets, stairs and couches
Washing all counters and appliances
Scrubbing sinks, showers and tubs
Disinfecting toilets
If you need more than just home cleaning, we also offer specialty services for garage, attic, and basement cleaning and windows and storm screen cleaning. With an office located in West Allis, WI, we serve homes in Milwaukee and Waukesha and throughout Southeast Wisconsin.
Contact Us
With all your cleaning questions