Milwaukee Penthouse Cleaning Service
Live in Luxury with Ongoing Apartment Cleaning Services
Keeping a penthouse looking like the seat of luxury is no easy challenge. Many of these penthouse suites include large living spaces and higher ceilings compared to the apartments below. The result of this extra space? More places to clean! Your home should be where you relax, not where you spend hours combating dust. Fortunately, T&M Cleaning offers penthouse apartment cleaning for Milwaukee area residents.
No-Contract Cleaning on Your Schedule
Our housekeeping teams can clean as often as needed. Schedule cleanings weekly, bi-weekly or on a monthly basis depending on your penthouse size and lifestyle. Have kids and pets? Weekly cleanings will take care of the everyday messes. Host regular dinner parties for friends? A deep clean once every four weeks will make your penthouse sparkle for guests.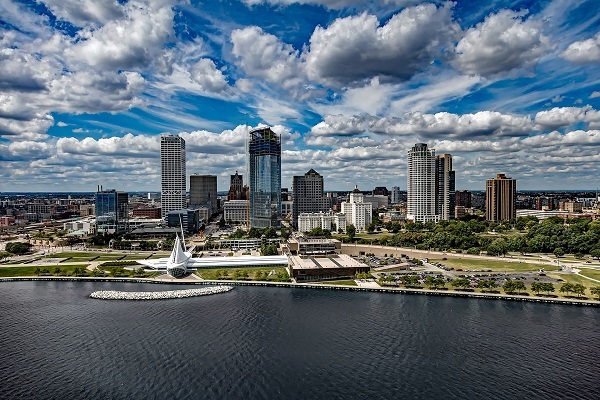 We'll clean every room of your home including:
Kitchens
Bathrooms
Dining rooms
Bedrooms
Guest rooms
Studies
Home entertainment centers
Home gyms
Since penthouses tend to be much larger than other apartments, our cleaning service can cover as much or as little as you want. If you don't need your guest room cleaned, we'll skip it. If you need the dining area cleaned before a big party, we can arrange that. Our cleaners will follow your schedule!
Comprehensive Penthouse Cleaning for Less
T&M Cleaning sends teams of 4 housekeepers to your penthouse. Each team includes one bathroom cleaner, one kitchen specialist and two dusters. Our cleaning services cover:
Dusting
Sweeping
Mopping
Vacuuming
Disinfecting bathrooms
Have areas of your home the require extra attention? Customize your cleaning experience! T&M Cleaning has specialty cleaning available for an additional fee. We also have a move-in/move-out cleaning service so your penthouse will be completely clean on moving day. Start with a 15% discount on the first general home cleaning of your penthouse ($250 minimum charge).
Contact Us
With all your cleaning questions