Basement Cleaning Services near Milwaukee
Professional Basement Cleaners in Milwaukee & throughout Southeast Wisconsin
Finally sick of going into your friend's perfect basement for a drink, only to keep yours locked whenever they're over? Or maybe the clutter has gone past the point of return, and you've just had enough. Call T&M Cleaning today to blow that door wide open and show off your newly cleaned, clutter-free basement with a smile. Our highly trained cleaning professionals will turn your embarrassment into pride. Start enjoying a clean and organized basement today.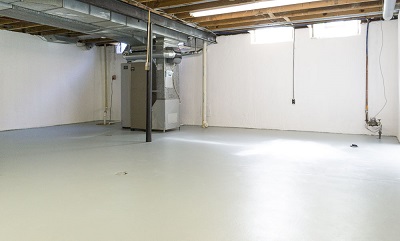 T&M Cleaning has the professional expertise to tackle any basement cleaning challenge. Some of our expert basement cleaning services include:
Remove all items to clean the space
Clear away all cobwebs
Brush down the walls
Wash inside and outside of any cabinets and shelving
Sweep floor
Hose down the floor, if proper drainage
Clean any furniture or appliances
Organize and put back all items
*We do not take garbage and leftover property with us. We can dispose of garbage if there is a designated area to put the items (excluding furniture and appliances).
My home garage was a mess. T&M sent a fantastic crew of four over to my home. In an hour they had it clean, swept, and hosed out. Lawn implements and storage containers were wiped clean, dust bunnies removed! I am so happy with my clean garage! They did an excellent job! I so appreciate the work they did. Team was friendly, and professional, and made good suggestions. I will definitely have them back for future cleanings and would recommend to others. Thank you again T&M.
★★★★★
Donna S
Great company, fantastic staff, they do a wonderful job cleaning our house.
★★★★★
Josh S
T&M comes to my business every week with a full crew and gets 8200 sq ft quality cleaning in just a few hours. The staff is very kind and respectful as we continue to do business while they are working. Thanks for years of great service.
★★★★★
LaNette M
I used T&M Cleaning for the home I just purchased. I was very pleased with their service. They contacted me on the way here and once here, asked what exactly I was looking for and said there were several different options depending on what I wanted. They were efficient and pleasant. I will be using their service again.
★★★★★
Dan S
T&M has been cleaning my home for years. Cleaning crews are consistently pleasant and efficient. They do a great job of keeping my home looking and feeling fresh and dust-free. No easy task, as I have boatloads of breakables on bookshelves and coffee tables. When I have a special cleaning request, I simply call to arrange for additional service. Keep up the great work!
★★★★★
Charles L
I have used T&M for a very long time - like 20+ years - and they are very valuable to me! I love the training protocol that creates an efficient and very effective team that stays focused and fast but is still delightful to get to know. They are not afraid to dig in. You should see my basement now! Love T&M.
★★★★★
Kathe H
Contact Us
With all your cleaning questions