Attic Cleaning Services near Milwaukee
Professional Attic Cleaners in Milwaukee & Southeast Wisconsin
Are you one of the countless homeowners wondering what it would be like to have a clean attic? It doesn't have to be a fantasy, T&M Cleaning can turn it into a reality. Take back your space and open up a world of possibilities with our rigorously trained professional cleaners. They'll turn that haunted, crowded, dust-ridden room of terror into an organized, clean, functioning room for you to finally use as you've always wanted.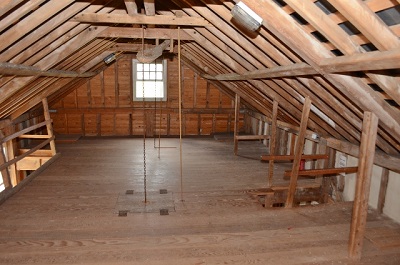 T&M Cleaning has the professional expertise to help you with however much of your attic you want to be cleaned. Some of our expert attic cleaning services include:
Remove all items to clean the space
Clear away all cobwebs
Brush down the walls
Wash inside and outside of any cabinets and shelving
Sweep floor
Clean any furniture or appliances
Organize and put back all items
*We do not take garbage and leftover property with us. We can dispose of garbage if there is a designated area to put the items (excluding furniture and appliances).
Contact Us
With all your cleaning questions