Cleaning Services for Churches
Cleaning Services for Religious Institutions in Wisconsin
T&M is a family owned Wisconsin company providing local businesses, homes and institutions with quality cleaning services since 1987. Our hard work and commitment to customer satisfaction has earned us the reputation as Southeastern Wisconsin's top cleaning company.
Each of our professional cleaners are trained at our West Allis practice facility before ever cleaning a client's business or commercial property. Checkout our housekeeping gallery to see inside our training facility and our Milwaukee home cleaners in action.
We offer weekly, bi-weekly and once every four weeks cleaning services to help keep your religious space spotless. Our one-time cleanings are perfect for pre and post religious holiday observances.
Some of our general business cleaning services include:
Washing and disinfecting all cabinets and closets

Washing and disinfecting all floors, doors and light switches

Dusting and cleaning light fixtures and ceiling fans

Vacuuming carpets

Cleaning communal areas

Washing floors

Cleaning upholstery
T&M cleaning services help keep your churches, temples, mosques and religious establishments clean for everyone. Religious institutions serve their communities every day, ongoing cleaning services from the professionals at T&M are the best way to maintain the highest quality sacred space.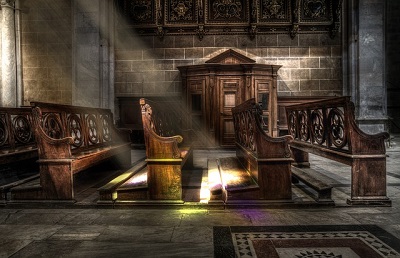 In addition to professional cleanings for religious institutions we offer cleaning services for medical offices, law offices, dental offices, daycare facilities, dermatology clinics, veterinary clinics, banks and more.
Contact Us
With all your cleaning questions