Interior Car Detailing in Waukesha, Milwaukee, West Allis, and Surrounding Areas
Auto Detailers Pick Up and Drop Off Your Car for a Thorough Interior Cleaning
Cleaning a car before you sell it can go a long way, as one of our customers put it:
Prior to listing my car for private party sale, I realized that I did not possess the skills to clean and detail the vehicle. I searched and read reviews of people who do auto detailing. I decided to have T&M do the work. As a result of the quality of their work, specifically Mike in whose hands the work was done, I was able to sell the vehicle for $2,000-$4,000 over the listing prices of the same make and model. The new owners were stunned by the cleanliness of my car. It was a significant factor in making the sale. Thank you to Mike at T&M.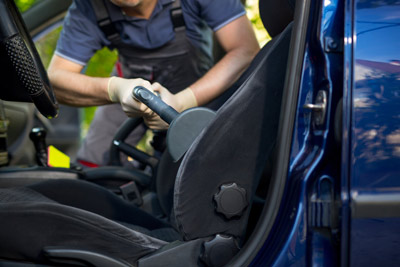 Our expert car detailers use toothbrushes, q-tips, air pressure, and other tools for extensive interior cleaning that restores the fabric to its original condition. A brief overview of services:
Shampoo and extract upholstery and carpeting
Clean and condition leather
Dress trim with low luster Armor All
Wash door jambs
Clean trunk
Freshen scent
For just $20 more, we'll pick up your car and drop it back off when we're finished.
Contact our Waukesha car detailers for a thorough interior cleaning, including carpets, upholstery, and trunk.
Contact Us
With all your cleaning questions